Chinese History and Art: Shanghai Museum
Shanghai, one of the most exciting metropolises in the world, is also home to the Shanghai Museum, an Art Museum where historical and art works from Ancient China are displayed.
The museum has a very rich and eye-catching collection of over 1 million pieces, which is rated 120,000 as national values. The museum, where high-quality bronze, ceramics, calligraphic and painting works belonging to ancient Chinese art are exhibited, is considered as exclusive among its counterparts in the world.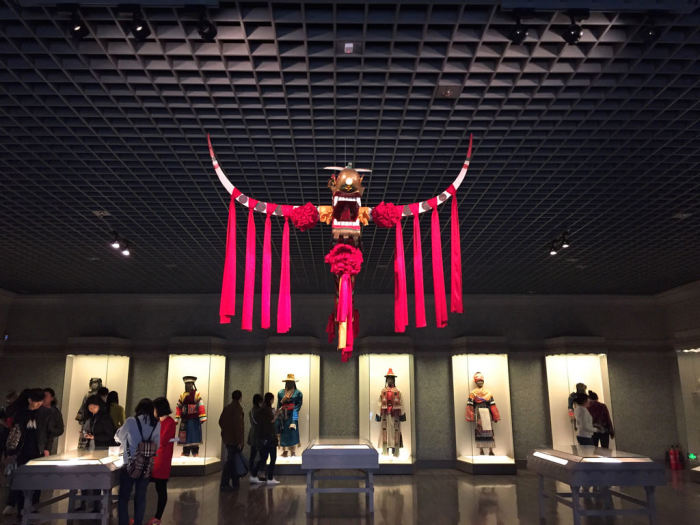 Among the most interesting pieces of the collection are ceramic vases and porcelains belonging to the Ming Dynasty and paintings belonging to Chinese culture. These paintings are made by spraying ink with a special technique on a paper called silk and Xuan and are exhibited with a special light. However, this large building also hosts special exhibitions at certain times.
Located in the square called "People's Square" in the City Center, Shanghai museum was first opened to visit in 1957. With an area of 39.200 square meters, this building has a unique and ostentatious architectural form. The museum building was designed in a round form that was placed on top of a square floor. According to ancient Chinese philosophy, the square shape represents the world, while the round on it symbolizes the sky. With a unique combination of tradition and modern spirit, the Shanghai Museum warmly welcomes history lovers and art lovers with 11 galleries and 3 private exhibition halls.
The Shanghai Museum serves all year round, from 09:00 am to 5:00 pm, for free. There are 8,000 visitors per day and over 70 priority. After 4:00 pm and usually after reaching the visitor's border, new visitors are not accepted. For this reason, you must make a reservation before you go.